Ad Network Micro-targets by Language, Browser, OS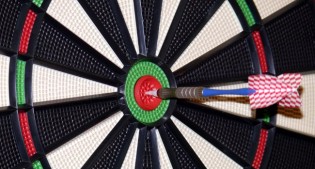 BARCELONA, Spain – A sluggish global economy and increasingly sophisticated web surfers mean online advertisers no longer can afford to take a scattershot approach to marketing. For profitability, hitting the right surfers with the right message at the right time is imperative.
Adult advertising networks know this; consequently, most constantly adjust their algorithms and client tools in order to help publishers and advertisers find more matches than misses.
ExoClick recently updated its system for that very reason. The company recently added new features allowing advertisers to target surfers by language, browser and operating system.
According to the company, the new language-targeting feature can be especially useful in markets like Belgium, Switzerland and the U.S., where the multiple languages coexist. Advertisers may aim their messages at "Spanish speakers in the U.S." or "French-speaking Belgians," for example.
While targeting for browser and operating system is nothing new, ExoClick has added a segmentation feature that allows advertisers to define their market further by specifying desktop and mobile parameters, as well. Ads may be delivered to desktop users only, specific mobile devices, tablets or even smart TV devices and consoles.
For more information, visit ExoClick.com.
Comments are closed.