AgeGO launches an Age Verification solution with massive user reach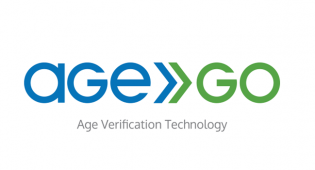 Dublin, Ireland – AgeGO is a new Age Verification technology solution, created as a tool to help online businesses verify the age of their users before allowing them to view age restricted content. The new technology comes as the UK prepares to implement the Digital Economy Act in April this year. The new UK law states that an approved age verification system is required to be in place for all UK traffic viewing 18+ content online; pornographic content being obviously part of it. This law applies to any foreign or domestic websites with UK visitors. Other countries are monitoring the outcome of the UK government's implementation of age verification and may also follow suit in the future.
AgeGO's Product Director Sébastien Moutte commented, "Our solution allows publishers to instantly verify their visitor's age with our easy to implement Age Verification script. User data is totally anonymous and AgeGO's solution can be integrated in seconds ensuring the publisher's site is compliant with age-restricted content regulations."
AgeGO is funded by EXOGROUP, an umbrella brand for a group of companies that includes ExoClick. ExoClick serves over 6 billion daily ad impressions via its ad network and ad exchange. Thi provides massive consumer reach for publishers and advertisers who are looking for an age verification solution in order to maintain their revenue in the UK. Moutte continued, "With AgeGO, our message to users is: check your age and GO access content knowing that your identity data is fully protected and kept anonymous."
AgeGO will be 100% free for end users.
For further information please visit https://www.agego.com or email info@agego.com
Comments are closed.