ASN And Smutty Network Formed A Partnership To Promote Adult Communitcation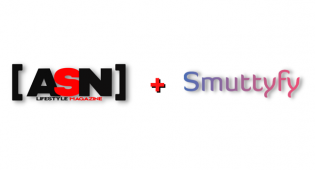 ASN and Smutty Network firmed a partnership to promote adult communication.
Today, both companies decide to start a path, together, alongside, to communicate adulthood and grant a voice to the adult community worldwide.
While maintaining each individual identity, ASN and Smutty Network will tend to share their communication to optimize the reach and improve the engagement.
Michael Ramos went to say that "This partnership assures the freedom of adult speech, worldwide, taking advantages of ASN wide spread influence and Smutty Network's platforms such as SmuttyFy". Mike Pinto stated that "This partnership comes with great responsibility to live up to ASN's standards and that Smutty Network's, with SmuttyFy as its flagship, will live up to it promoting all ASNs activities and endeavors".
While many brand activations and initiatives are planned, both parties stated that "the financial associated to this partnership are not yet available to be released" but that does not compromise the immediate start of actions.
"We believe that the path, done together will be more productive, much safer and empowering to the community" Michael Ramos concluded.
Mike Pinto concluded to say that "further info on the partnership will be release in the upcoming moths along side with joint campaigns on social media".
Comments are closed.