Baci Lingerie Spotlights New Styles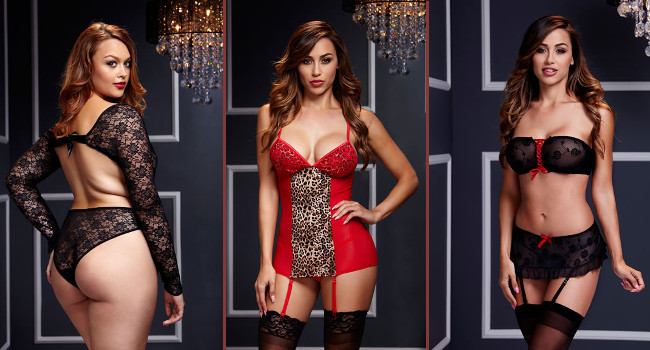 HANOVER, Germany – Baci Lingerie will unveil its new styles for fall during the EroFame trade show Oct. 5-7. The company has added to both the White Label and After Dark Hosiery collections.
Seventeen new styles in S/M and ML have been added to the White Label 2016 collection. Select styles will also be available in the Queen size, continuing Baci's vision of empowering women of all sizes worldwide with confidence. The new pieces feature cutout styles and bondage looks as well as bright new colors including pink, purple and red.
"We are extremely excited to build upon the success we had with our White Label 2015 collection," said Global Sales Director Helle Panzieri. "Our 2016 collection is a perfect next step in the evolution of the Baci Lingerie brand."
The After Dark Hosiery line has acquired 19 new styles ranging from a Cuban-style thigh-high with silicone stay-ups to intricate jacquard panty hose. The line is available in one-size and queen-size.
"Baci Lingerie is about showing all women they can be sexy, strong and confident," Panzieri said. "We are staying true to what made us popular in the first place by celebrating every woman."
For more information, visit Baci.com, call (818) 939-0033 or email helle@baci.com.
Comments are closed.