Britcash Relaunches Network Of Websites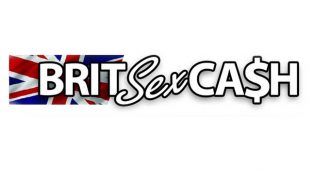 Leading British adult affiliate program BritSexCash announces the relaunch of its network of websites, including the ever-popular Splatbukkake. As the first of many project developments in the pipeline, they've migrated all their websites and content onto industry leading website management platform Elevated X, and leading web host MojoHost.
"It's been obvious for a while that our existing site framework was starting to show it's age. After weighing up the development time and costs of an in-house technical overhaul, it quickly became apparent that we should explore migrating to commercial framework platform, and Elevated X was an obvious choice," says Robin Banks, CEO of BritSexCash.
"We are extremely happy with the results of the changeover. The transformation of this network is really impressive." Said Elevated X co-founder AJ Hall. "The level of modernization achieved through the migration process exceeded our expectations and will no doubt take the program's flagship sites to the next level. Kudos to Robin and his team for their hard work, attention to detail, and dedication to putting out a quality adult content product."
Alongside migrating the site platform, the BritSexCash program has moved to industry-leading web host MojoHost. "MojoHost is stronger than ever in Europe and delighted to onboard yet another happy customer who recognizes the superior value in quality support," said an excited Brad Mitchell, CEO and Founder of MojoHost. "Offering a great price alongside website migration for free is something we are pleased to do every single day .. because that's good mojo."
"We needed to prepare our business for the next few years on a solid technical platform, and between Elevated X and MojoHost, we've given our customers the gold standard they deserve," adds Robin Banks.
BritSexCash is the affiliation program for Splatbukkake.xxx, UKPornParty.xxx, SexyUKPornstars.xxx and network hub ukXXXpass.xxx
Comments are closed.