CamSum, EroticCamAwards to be 20-22 May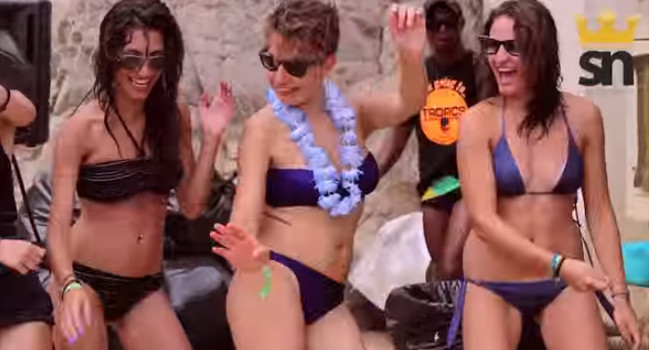 LLORET DE MAR, Spain – CamSum, a conference for webcam models, will take place 20-22 May at the Gran Casino, a popular tourist destination on the Mediterranean Sea. According to the organizers, the conference will offer "business contacts, seminars and expert panels, as well as great atmosphere and parties."
According to Luca, one of the organizers and the proprietor of CamMillionaires.com, the thrust of the event is to help models think like business owners.
"There are still sweet times with easy money in the cam industry, and that is awesome, but it seems that the competition is increasing exponentially in all the areas: models, cam sites, affiliates as well as new platforms," he said. "The most important step in order to continuously grow long-term as a cam model is to think and act as a business-person, as a company. The more cam models see their activity as a full business, the more powerful they will be."
Luca and the other three organizers have an up-close-and-personal relationship with the industry. Luca's CamMillionaires is a model-promotion, income-diversification solutions and viral marketing firm. Sofi Mora, a Spanish cam girl, was among the nominees for Best Webcammer of the Year by Premios Ninfa-Primera Linea. Viktor Rom is an internationally known performer in gay films and on cams, and Natasha Bomb is a Russian cam model who ranks among the top performers at Chaturbate and MyFreeCams.
One of the goals of the event, they said, is to help models break out of the "too adult for social media" label so they can reach as many potential fans as possible on Facebook, Twitter, Instagram, YouTube and other popular social networks that are notoriously anti-porn. To do that, models need to examine their careers in more than one context.
"People don't want or think of 'just sex,'" Luca said. "'Edutainment' comes from mixing education with entertainment and is at least as powerful and strong as hardcore porn. ViralCamSquad adds 'titty' in the equation to create EduTittyTainment: a group of cam models, creating funny-smart-sexy-erotic videos and pics on one theme, then distributing them at the same time to create a viral effect — to raise social awareness, to educate, to find solutions, to help, to raise donations and get involved in humanitarian actions, and last but not least to make money and have fun."
As part of the festivities, the EroticCamAwards will be presented during a gala celebration on 22 May. Winners will be announced in 46 categories. Public voting begins 10 May.
A percentage of proceeds generated by the events will be donated to Wikipedia, the online encyclopedia staffed by volunteers.
Comments are closed.