Catholics Upset by Investment Firm's 'Filthy Lucre'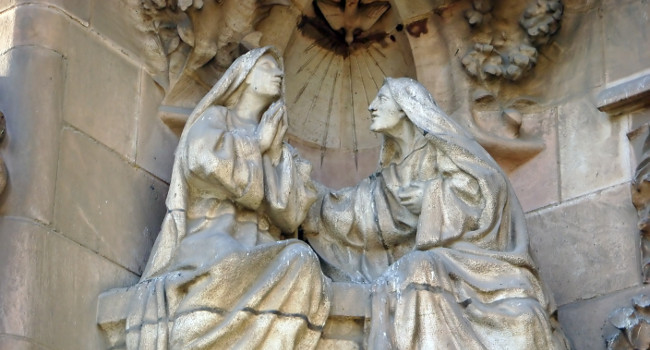 ROME – The primary investment firm serving Catholic institutions worldwide has come under fire for investing in companies that produce products or offer services many Catholics find incompatible with their faith.
Christian Brothers Investment Services Inc., founded in 1981 by the De La Salle Christian Brothers congregation, handles between $2 billion and $4 billion in income-producing assets for Catholic organizations. Archdioceses, religious organizations, educational institutions and charities all entrust CBS with their funds. According to a former CBIS investment advisor, most of the firm's clients would be appalled to realize CBIS knowingly produces income by investing in companies that promote pornography, homosexuality and abortion.
Thomas Strobhar worked as a financial advisor for CBIS for 25 years before leaving to found his own Catholic investment service, Strobhar Financial. He told ChurchMilitant.com's "Mic'd Up" video podcast that CBIS falls well short of its claim to interact only with companies that don't conflict with Catholic doctrine.
According to Strobhar, one of the biggest sources of dividends for CBIS investors is SONIFI Solutions, formerly LodgeNet. The company is the largest vendor of in-room adult entertainment for hotels.
Brother Louis DeThomasis, president of CBIS-Global, said he sees no conflict between Catholic doctrine an the investment, because SONIFI is not a primary producer of smut. CBIS will not invest in companies that are "exclusively or near-exclusively involved in pornography" but will draw dividends from companies that derive 10 percent or less of their income from porn, DeThomasis said. In part, he noted, CBIS works with such companies to effect change from within.
Strobhar scoffed at the notion, claiming CBIS is determined to provide its clients a good return on their money regardless the means required to accomplish that end. He noted that even after the 2009 documentary Hardcore Profits exposed the firm's seemingly hypocritical strategy, CBIS continued to draw dividends from LodgeNet — and a $26 million investment in Google, which until recently made hundreds of millions of dollars annually from ads for pornographic websites.
A CBIS spokesman said the organization has no intention of divesting its portfolio of all investments that could be morally troublesome for the most devout of the devout.
"We believe that not excluding companies which might distribute pornographic content is consistent with, and perfectly acceptable under, Catholic ethical teaching," CBIS's media spokesperson Michael Castino told ChurchMilitant. "A better long-term approach is to work with those companies to get them out of that business. To that end, we have directly engaged several firms, including AT&T, by writing letters and speaking with management."
One of CBIS's largest clients appears to agree with the approach. The Catholic League, which is devoted to fighting encroachment on the rights of Catholics and insults to the faith, has entrusted CBIS with $33 million. Father Philip Eichner, chairman of the league's board of directors, brushed off Strobhar's accusations as "exaggerated."
"Nothing is totally pure," the priest told ChurchMilitant. "The only non-contaminated place for keeping our money would be under the mattress."
Comments are closed.