Channel 1 Releasing Announces Distribution Deal with Shots EU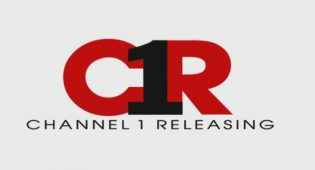 Channel 1 Releasing announced today that they have reached a distribution deal with EU Distributor Shots.  Shots will carry the full line of the Boneyard and Rascal products. Both lines pride themselves on quality and innovation.
Boneyard, a men's boutique brand has been steadily growing worldwide after releasing their first product the Skwert 5 piece water bottle enema. "The feedback on the innovative design was incredible." said Rob Reimer, co-founder of Boneyard. "Lots of people were excited about having new original designs, and it quickly became a bestseller. Many stores are also excited to get the classic Rascal products back on the shelves, including the Black Balled 9 x 12 dildo, which hadn't been available for a while."
Shots, one of the leading c ompanies in the adult industry in Europe, is thrilled about the collaboration with Boneyard and Rascal Toys, and are excited to expand their men's segment even further with these innovative products."
Shots will be carrying the entire line of award winning Skwert products available including a 1 piece ABS Skwert/Daisy water bottle enema, the Skwert Lube Injector that turns any lube bottle into your personal injector, and the brand new Popper/Aroma Topper which turns your aroma bottle into a 1 handed flip top which clicks open and closed with your thumb for a tight seal that helps prevent spilling, staining and waste.
Boneyard carefully cultivates its product offerings, having less than fifty sku's, they do not keep any products in their line if they do not become a best-selling staple in the line. Rascal, now having less than 10 sku's has continued to support the LGBTQ community with its product line that they have been well known for over the last twenty years.
Shots is looking forward to grow with Boneyard and the great team behind the products.
The Boneyard and Rascal assortment is now available on Shots' website: www.shots.nl. Please don't hesitate to contact your account manager, or call the SHOTS main office (+31(0) 4875 19333) for further information
Comments are closed.