Colombia's Bliss Dulce Launches Exclusive Solo Site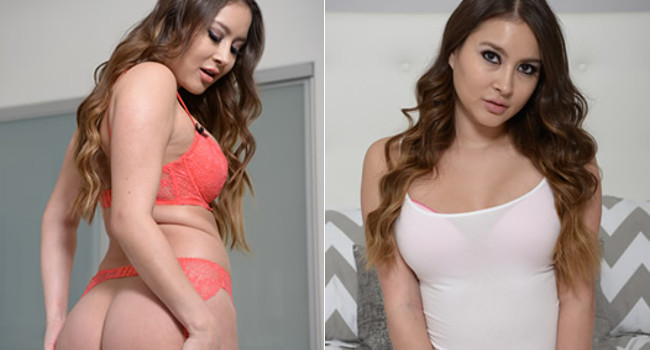 COLOMBIA – Colombia's best-kept secret is the latest buzz of the internet. Performer Bliss Dulce has added her solo site, TheBlissDulce.com, to her growing arsenal of adult content.
The site is part of the PacinoCash.com affiliate program, which anticipates launching several more solo sites in 2017.
Originally kick-starting her career in adult as an exotic dancer, Dulce made the transition into the online adult industry in 2012 as a versatile performer. Her new website contains all-original content including photos, videos and weekly cam shows. The site is the only place online to find new Dulce content. It's also the only place to find entertaining and informative behind-the scenes footage.
"I really want my fans to get a better idea of my actual personality and what it would feel like to spend time with me in person," she said. "They should also expect to see plenty of original ideas and variety of content, from professional to amateur, as well as some really crazy and fun themes we have planned ongoing, [plus] fetish offerings to play into a broad range of fantasies."
Pacino, owner of PacinoCash parent company La Zona Entertainment, said, "Even with all the adult production and camming coming out of South America, we consider Bliss Dulce to be Colombia's best-kept secret. She really is just as sweet and delightful as her namesake suggests, but her professionalism and ability to heat up any scene with her raw talent makes us especially proud to partner up with her.
"Our portfolio of solo-girl sites continues to grow, and the versatility that Bliss offers to her fans and our affiliates falls directly in line with the caliber of talent required to be a part of our network," he continued. "Her website is already stocked with plenty of exclusive video and photo sets, as well as live webcam shows, with additional webcam access to many other leading ladies on the Pacino Network Cams."
Making the transition from Porn Star to having her own solo website has been a satisfying experience Dulce said.
"Being my own boss and having creative control over my own career and livelihood was the next step for me, and Pacino and his amazing team helped me realize and put my goals into action," she said. "For years, I never quite felt like I had complete control over the type of content I wanted to shoot. It was time to take things to the next level, and I couldn't be happier working with the extremely professional La Zona team. I encourage other established adult entertainers to consider a similar path for them when they feel the timing is right."
Models interested in a career with PacinoCash may contact Brian (aka "Porn Producer") at LazonaCastings@gmail.com or follow him on Twitter @pornproducer. Affiliates may visit PacinoCash.com, sign up and download all the free promo materials they desire to promote Dulce.
Comments are closed.