Coming Soon: Drinks for Tits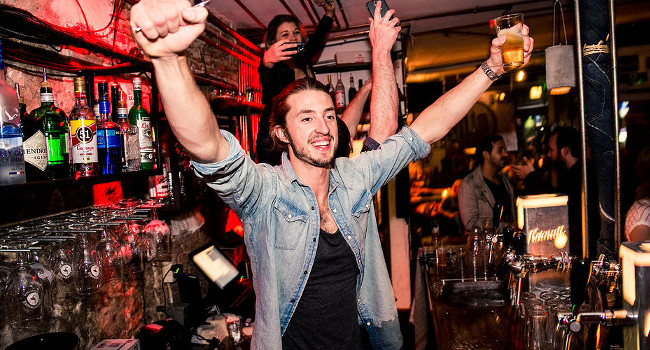 AMSTERDAM – New Orleans' Mardi Gras parades have nothing on Café Ruig. In much the same way ladies in the Big Easy win beads and doubloons for complying with the yelled request "show us your tits," female patrons at the Amsterdam pub will be rewarded with free beers.
The bar, conveniently located steps from Amsterdam's storied Red Light District, will begin the new price structure in November, in conjunction with a fundraising campaign taking place during Breast Cancer Awareness Month. A portion of the event's proceeds will go to a research charity.
"We saw this as an opportunity, and we were immediately excited," Café Ruig owner, Tjeerd Ros, said. "I think it is something that fits very well with our café and the liberal city of Amsterdam. Amsterdam is filled with so many tourists who are looking for both fun and scintillating venues. We're going to be providing both."
Also in November, Café Ruig will become the first brick-and-mortar establishment to accept the adult cryptocurrency Titcoins.
"We're very happy to collaborate with Café Ruig to help get them started with cryptocurrency payments," said Titcoin co-creator Edward Mansfield. "It just goes to show that digital currencies also have a place in the physical world, too."
Comments are closed.