The Content Creator platform offer 100% of the revenue is LIVE!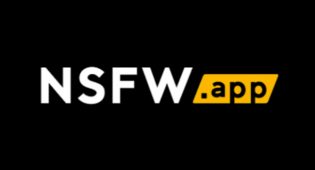 NSFW.app has launched a new content creator / social media platform that enables creators to share original content with their fans whilst allowing them to retain 100% of their earnings. The site powered by the crypto token Porn Rocket (PRT) has been in closed beta testing for the last few months and officially launchedthe open beta app on the 1st January 2022.
Given the sensitive nature of the adult industry,NSFW.app proposes a unique hybrid model: a decentralized blockchain technical solution combined with institutional safeguards that guarantee copyrights for creators, data safety for users, and compliance with regulatory requirements. The goal is to revolutionize how adult content is marketed and consumed, in line with the ongoing disruptive innovation in retail banking, film streaming, and the hospitality sector.
The platform has so many USP's from uncensored content, immediate withdrawals to user privacy and with its position of being built on the blockchain, there is no nasty surprises or adult names on both fans and creators bank accounts, which makes it unique compared to other similar platforms, but one of the biggest and more enticing USP is the 0% fees to creators.
Mark Hassell, Talent Manager for NSFW.app said "We believe that creators should be in full control of their content and be paid what's rightfully theirs. Unlike traditional content-sharing platforms, we do not charge creators for their content".
With further development and a brand-new interface in the coming months from live streaming to the metaverse technology, the nsfw.app will revolutionise the way content creators do what they do.
Content creators will need to submit their application here and then download the web app on their phones via NSFW APP.
"NSFW.appwelcomes all forms of positive, consensual, creative expression in an easy to use, sleek and sexy platform, whilst rewarding the main element of the site, our creators" Mark Hassell added.
Comments are closed.