Cops, Porn Don't Mix in Germany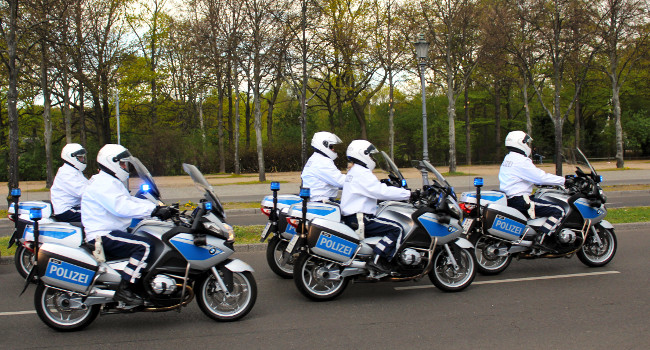 BERLIN – A police academy trainee may never make it onto the force after superiors discovered he appeared in an 11-minute hardcore video lensed in 2013 and released on DVD in 2015.
Classmates who viewed the gonzo video "Pimmel-Bingo" online ratted out the trainee, who has not been named due to strict privacy laws in the European Union.
"Such an activity is not compatible with this career choice," a Berlin police spokesperson told Tagesspiegel. "The reputation of the police is damaged by such recordings."
The spokesperson added a decision about the cadet's future will be made after officials have reviewed his grades and behavior while at the academy.
Even in liberal Berlin, though, things don't look good for the cop-hopeful.
"Police represent our state," Frank Becker, chairman of the Berlin Officers Union, told Tagesspiegel. "And who would take an officer seriously when they have acted in such a film?"
The cadet's situation has not gone unnoticed in the federal legislature. On Saturday, June Tomiak, a Green Party member of the House of Representatives, asked parliament to weigh in on the matter.
"The stiff [sic] handling of the issue is outdated in 2017," Tomiak said in a statement. "A three-year-old pornographic film … potentially destroying the future of a young person is beyond my understanding.
Image: ©2016, Beko.
Comments are closed.