Do-It-Yourself Virtual Reality Porn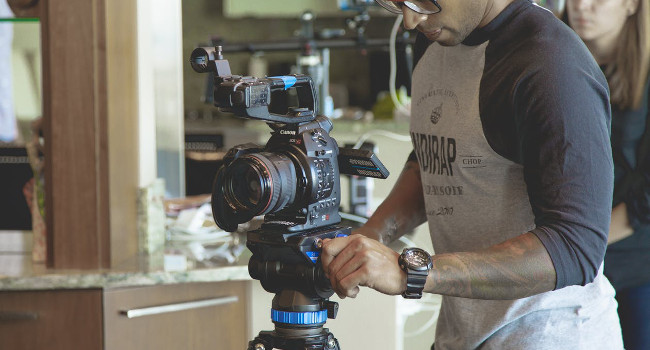 The VCR brought porn to the masses, the camcorder allowed anyone with a few hundred bucks to become a director and then Viagra made it possible for almost any guy to become a porn star.
Next: Do-it-yourself porn.
Virtual reality is poised to be the next revolution in the adult industry, and the technology to create it costs less than an iPhone. With that in mind. VRPorn.com published a blog post that will help the VR newbie break into this new dimension.
Writer Hardvr put together "Make Your Own VR Porn (Best 360 Camera for Beginners)," a one-stop guide to shooting VR at home — or pretty much anywhere else you can image. The breakdown covers five cameras, which range in price from $100 to $500.
"Some of the hottest virtual reality porn out there isn't always produced by big studios," Hardvr wrote. "Sometimes they're made by average couples who just like to film themselves having fun. With the popularity of homemade VR porn on the rise, it's only a matter of time before the VR format penetrates the amateur market.
"If you're a VR enthusiast who's interested in sharing some love, here are the best budget VR cameras to get you started," he added.
On the high end, Hardvr suggests the Nikon KeyMission 360. For about $500, the camera captures footage in 4K Ultra HD. Dual lenses capture all directions simultaneously, and then a compatible smartphone or tablet allows playback, editing and sharing. The hardware can be mounted much like a GoPro, with adhesive and suction mounts, extension arm, chest harness and more. Added bonus: It's waterproof.
"The KeyMission is perhaps the most professional camera in this lineup," Hardvr explained. "At 30 megapixels, the camera's sensor is one of the most advanced around, and this helps to generate some of the prettiest 4K footage you can get in this price range. If you are looking for a solid 360 camera that can get the job done, you can't go wrong with this Nikon."
For the budget-minded, the LG 360 can be had for less than $100. This one uses two 13MP sensors along with two 200-degree wide-angle lenses to capture photos and 2K video in 360 degrees.
"The LG 360 is by far the cheapest option in this lineup and is definitely the best choice for a videographer on a budget," Hardvr wrote.
In the middle are the Ricoh Theta S, the 360 Fly and the Samsung Gear 360.
"There are a lot of options for VR recording, and the list is only growing," Hardvr concluded. "Ultimately, it comes down to what your budget is and how much quality you are willing to sacrifice in order to save a bit of money."
Read the entire piece here.
Read the recent EveryJoe.com interview with VRPorn.com founder and Chif Executive Officer Daniel Peterson here.
Follow the company on Twitter.
Comments are closed.