After Dumping Designer, Rogan Richards Launches Website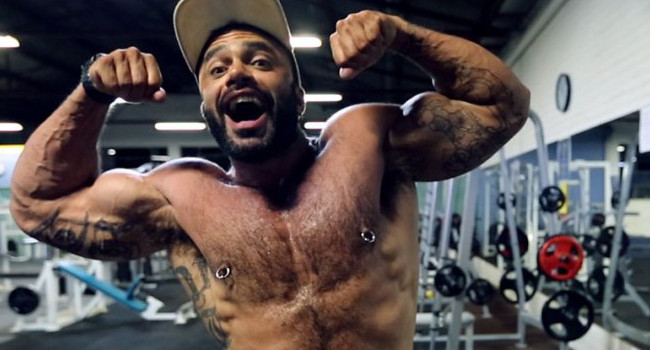 VICTORIA, Australia – After firing one developer and hiring another, gay performer Rogan Richards finally launched his official website.
RoganRichards.com is an online fan club offering a collection of XXX films and images featuring Richards and his friends. The site also includes a blog and a used-clothing store.
In addition to adult content, the site includes videos revealing Richards's personal bodybuilding regimen, plus fitness tips.
The site had been "under development" for several years when Richards grew tired of waiting. He posted his woes on social media, leading In-Charge.net owner Andrew Kunkel to offer a fix.
"Rogan explained his vision to me, and we talked about how to turn his idea into a reality so that his fans could benefit," Kunkel said.
Richards said he's particularly excited about the "ask Rogan a question" feature.
"This web site allows me to give back to the industry that created me and that I am proud to be a part of: the porn industry," he wrote in a blog post. "I get to show my fans the real sex machine that I am. There's no script or acting here. It allows me to take my bodybuilding to the next level with my own online coaching (in development) and, most importantly, allows me to showcase my passion in photography, film, performance and editing. It allows me to be me 100-percent full throttle."
An affiliate program pays $15 per join or a 50-percent recurring revenue share.
Comments are closed.