E-Stim Introduces New Sounding Toys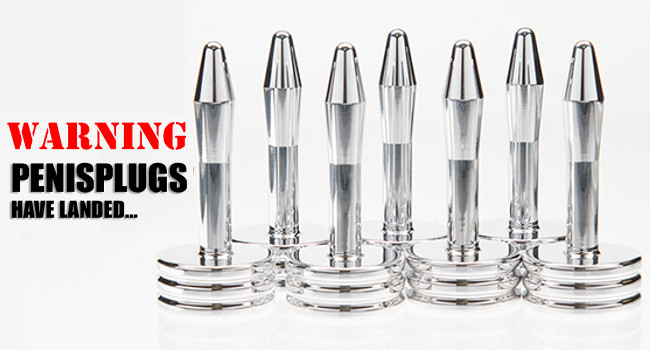 WATFORD, England – Men, heads up! (Yes, that head.) There's a new toy in town.
E-Stim Systems Ltd.'s PenisPlugTM is made of aircraft-grade aluminum, polished to a mirror finish. A single-pole urethral electrode, it's similar to, yet intriguingly different from, typical urethral sounds.
Available in three sizes — 7.5mm, 8.5mm and 9.5mm head diameter — the product features an unusual diamond-style head designed to gently stretch the urethra and aid insertion. With an insertable length of 44mm, the device allows users to "target just the head of the cock for a more intense sensation," according to product literature.
A second new product collection also has joined E-Stim's catalog: MicroSoundsTM is an extension of the company's UltraSoundsTM line.
Made of solid brass and featuring the parent line's signature tapered tip, MicroSoundsTM are only 75mm long. The products range in diameter from 6-12mm.
PenisPlug™ and MicroSounds™ may be ordered directly from E-Stim Systems. Worldwide shipping will begin March 1.
Comments are closed.