ExoClick named National Spanish Champion in the European Business Awards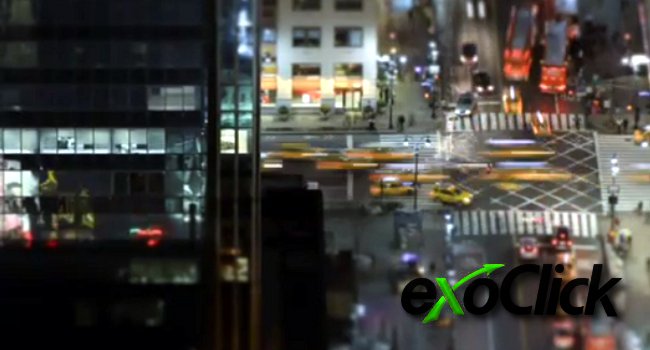 BARCELONA – ExoClick, the innovative ad network, today announced that it has been named as a National Champion for Spain in The European Business Awards, a prestigious annual competition supported by businesses leaders, academics, media and political representatives from across Europe.  Now in their 9th year, The European Business Awards selected 678 companies from over 32,000 entries from businesses in 33 European countries to be named today as National Champions.
ExoClick will now go forward to compete for the category title of 'The Business of the Year Award: Turnover €26-150m' to be selected by a group of prestigious judges which in the past has included the IMF's Christine Lagarde and former EU Trade Commissioner Karel De Gucht.  A full list of this year's judges can be viewed here http://www.businessawardseurope.com/judges
Benjamin Fonzé, ExoClick's founder and CEO commented, "It is wonderful to be recognised as a leading business force in Europe.  We are the biggest ad tech company in Spain and the 4th largest ad network in the world and today we broke our daily impression record: we are now serving 4½ billion daily impressions globally.  We look forward to demonstrating our strong growth, innovation strategies, market leadership and forward thinking employee culture to the judges in the next stage of the competition."
Adrian Tripp, CEO of the European Business Awards said: "Congratulations to ExoClick and all the companies that have been selected to represent Spain as National Champions, they play an important part in creating a stronger business community."
The next round requires the National Champions to make a presentation video, telling their unique story and explaining their business success. The judges will view all of the National Champions' videos and award the best of this group the coveted 'Ruban d'Honneur' status.  Ruban d'Honneur recipients will then go on to be part of the grand final in 2016.
For further information about the awards and the list of selected National Champions  visit http://www.businessawardseurope.com
NOTES TO EDITORS
The European Business Awards was created to support the development of a stronger and more successful business community throughout Europe. The European Business Awards have been supported since their inception by lead sponsor and promoter RSM, the seventh largest audit, tax and advisory network worldwide with a major presence across Europe.
FOR FURTHER PRESS INFORMATION:
Giles Hirst
press@exoclick.com
http://www.exoclick.com
+34 931810272
ABOUT EXOCLICK
Launched in 2006 and based in Barcelona, Spain, ExoClick is an innovative global ad network serving 125+ billion geo-targeted ads a month to web and mobile advertiser/publisher platforms via its proprietary software.
Founded by current CEO Benjamin Fonzé, ExoClick is ranked as the 4th largest ad network in the world by W3Techs and the #1 ad network for the entertainment market.  The Company has been ranked three times in the Deloitte Fast 500 and the company is ranked at number 11 in the Top 20 Best Workplaces in Spain in the category of companies with between 20-49 employees (PYMES).
Comments are closed.