ExoClick promotes Evangelos Zirdelis to Director of Sales & Ad Operations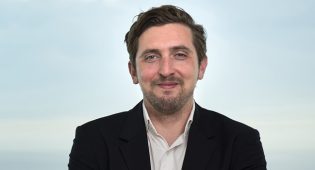 Barcelona, Spain  – ExoClick, the innovative ad company, today announced that it has promoted Evangelos Zirdelis to Director of Sales & Ad Operations. Evangelos' previously held positions at the company include Head of Performance, Director of Business Intelligence and Network Director.
Evangelos will work to further integrate the sales, marketing, business intelligence, client care and compliance departments in order to optimise the workflow and increase opportunities both for ExoClick's business as a whole and for ExoClick's clients. He will set short, medium and long term sales objectives and develop new platform features, ad formats and AI algorithms to create a deeper understanding of data analysis.
Evangelos commented, "I am very excited to be taking on this new, challenging role. The ad industry is driven by data matched with the continual development of new technologies that are used to harness and monetise this data. My objective is to ensure that ExoClick continues to lead the industry with new innovations, whilst adapting to market trends and maximising its opportunities to generate revenues for our clients."
ExoClick founder and CEO Benjamin Fonzé commented, "Evangelos has been working at ExoClick for 5 years now and the experience and knowledge that he has gained is vast. He has also built up excellent contacts within the ad industry as a whole, so it was a natural progression for us to offer him this new position."
Comments are closed.