ExoClick ranks at no. 812 in the 2016 Inc. 5000 Europe List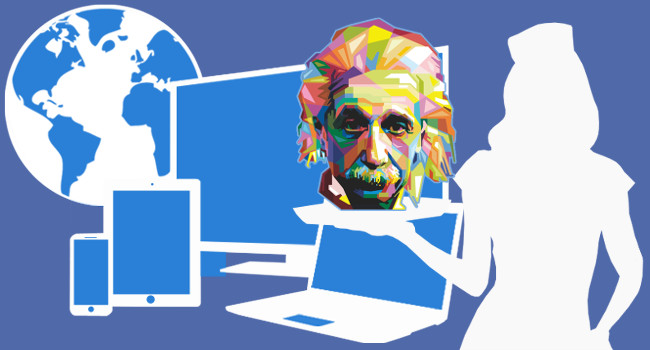 BARCELONA – Inc. Magazine has ranked ExoClick at no. 812 in the 2016 Inc. 5000 list of fastest growing private companies in Europe over the past three years. The Inc. 5000 Europe represents the only comprehensive look at what may be the most dynamic segment of the world's economy: fast-growing private companies.
Benjamin Fonzé, ExoClick's founder and CEO commented, "I am extremely proud that ExoClick has been included in the top 1,000 European privately owned companies.  When I founded ExoClick back in 2006 the ad network industry was very small and was just starting to open up.  Through hard work, the right strategic business decisions and building a great team we have now grown into the 4th largest ad network in the world.  We kicked off 2016 by doubling our office space in Barcelona's iconic Torre Mapfre and we are continuing to expand our team, attracting a highly skilled and talented international workforce."
Fonzé continued, "Our business objective has always been to obtain the maximum ROI for our clients via our proprietary ad network platform.  We help publishers build up their quality traffic sources and increase the monetisation of their ad spots with our innovative ad formats, and we help advertisers target the right audience for their offers and provide them with industry leading analytical tracking tools to drive their conversions."
The 2016 Inc. 5000 Europe list, unveiled this week on Inc.'s website includes infographics and an interactive database that can be sorted by industry, region, etc. It serves as a unique report card on the European economy: despite the sluggish economic climate, aggregate revenue among the companies on the list actually increased to €110 billion, up from €40 billion in 2011, with an average three-year growth rate of 226%. The list features an amazing group of thriving businesses growing at breakneck speed over the past three years.  The full Inc. 5000 Europe list can be found at http://www.inc.com/inc5000eu
This year's list also offers a rare insight into which industries fared the best during a difficult stretch for Europe's economy. With average growth rates of over 227% percent, Security and Telecommunications ranked as the fastest-growing industries, followed by Education, at 220%. Manufacturing is the top industry by total revenue (€15.4 billion), and Advertising & Marketing companies claimed 4 of the top ten spots.
"In Europe as in the U.S., entrepreneurs are the wellspring of innovation, daring and growth," said Inc. President and Editor-In-Chief Eric Schurenberg. "We are proud to recognize the Inc. 5000 Europe for their ingenuity, creativity, and tenacity—qualities that have always united entrepreneurs around the world."
A feature on this year's ranking can be found in the March 2016 issue of Inc. magazine.
METHODOLOGY
The 2016 Inc. 5000 Europe is ranked according to percentage revenue growth when comparing 2011 to 2014. To qualify, companies must have been founded and generating revenue by March 31, 2011. They had to be European-based, privately held, for profit, and independent—not subsidiaries or divisions of other companies—as of December 31, 2014. (Since then, a number of companies on the list have gone public or been acquired.) The minimum revenue required for 2011 is €200,000; the minimum for 2014 is €2 million. As always, Inc. reserves the right to decline applicants for subjective reasons.
ABOUT INC. AND THE INC. 5000
Founded in 1979 and acquired in 2005 by Mansueto Ventures, Inc. is the only major brand dedicated exclusively to owners and managers of growing private companies, with the aim to deliver real solutions for today's innovative company builders.  Total monthly audience reach for the brand has grown significantly from 2,000,000 in 2010 to over 11,000,000 today.  For more information, visit http://www.inc.com
ABOUT EXOCLICK
Launched in 2006 and based in Barcelona, Spain, ExoClick is an innovative global ad network serving 155+ billion geo-targeted ads a month to web and mobile advertiser/publisher platforms via its proprietary software.
Comments are closed.