Fans Face-to-face with the Action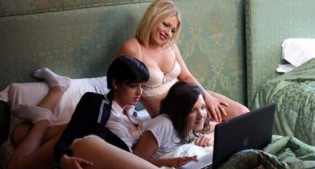 LONDON – Many porn fans wish they could get closer to the action they see on screen. One company devotes itself to making those dreams come true.
Porn Film Vacations offers travel packages that take fans along on shoots, often in exotic locales. The brainchild of adult director Gazzman, the company encourages couples, porn fans, swingers, photography enthusiasts and budding actors — in fact, anyone who enjoys sex — to experience life in the hardcore lane before, during and after the cameras roll.
"It's the holiday of a lifetime," Gazzman told YNOTeurope.com, mentioning that past shoots have featured performers Brooklyn Lee, Lexi Belle, Sophia Knight, Skin Diamond, Marco Banderas, Tony DeSergio, Danny D and Megan Coxxx. Vacationers receive "VIP access to all areas of big-budget adult film shoots."
YNOT Europe set about getting the inside scoop.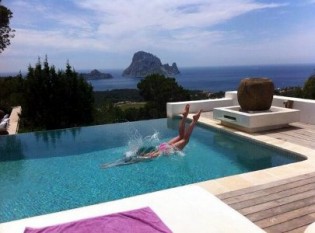 YNOTeurope.com: We hear you actually wear a kilt.
Gazzman: I'm from Scotland, wear a kilt and shoot nasty porn. My background is in making TV programs, which is where I learnt how to film and edit properly.
I direct for both Harmony Films and Private. I'm lucky enough to have won quite a few awards including AVN Best Foreign Director, but I put this down to having a great cast and crew around me.
Why did you start the company?
I wanted to share the crazy, sexy and pornographic ride that makes up another Gazzman shoot. Plus, now we have the super-sexy, all-new and nasty female director Scarlett Revell on board to add to spice. Just check out @ScarlettRevell on Twitter to see what I mean. You also can catch us @PornVacations.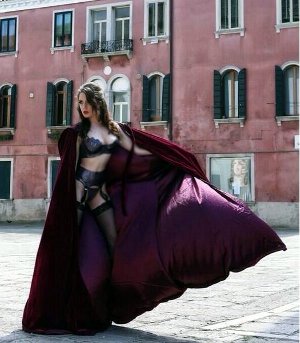 If I decided to take a Porn Film Vacation, what could I expect?
It's the only way you can buy a backstage VIP pass and see behind the scenes of a real-life, big-budget porn shoot starring high-profile and utterly gorgeous porn stars. The uncut, XXX action happens right there in front of your face. Plus, you get to hang out with the stars afterwards, eat with them, have a drink and generally feel like part of the team.
For a weekly pass, you are given your own hotel room, food and drinks, and you're taken to and from the airport. Flights you buy yourself. Sometimes we can offer an upgrade, so you actually get your own room on-set in the heart of the action. Of course, you get an exclusive-access, all-areas pass to the shooting, which tends to last all day and well in to the night.
There's usually something happening somewhere every month and day passes start at 290 euros per person.
What are some of the most interesting vacations you've hosted to date?
We have been to Venice, Los Angeles, the French Alps and a 13th Century Scottish castle. One thing is for sure: These are all five-star locations, which are always absolutely fabulous.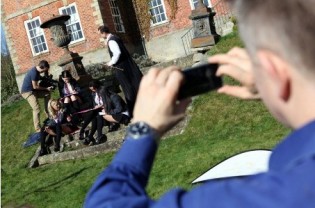 Is there ever an issue with guests wanting to do more than just watch?
We can offer the guests a non-sex role in the films, but no, we are always pleasantly surprised at just how well behaved — yet turned on — everyone actually is.
Overall, how has this business concept fared for you, and what are your future plans?
It's a great little business, but I would love to host even bigger events — so stay tuned.
Comments are closed.