FBI Dark Web Investigation Stretches to Norway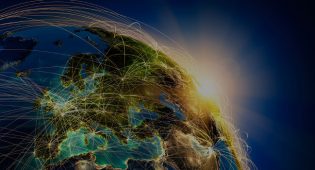 Norway — Nearly two years after its inception, more details about the largest known law enforcement hacking campaign are still being revealed — including reports that the US Federal Bureau of Investigation (FBI) provided information to Norwegian authorities from its large-scale investigation into child exploitation site Playpen.
According to VICE Motherboard, Norwegian police reported via Politiet — a crime prevention and conflict mitigation authority — that they had arrested 51 people on suspicion of child exploitation crimes as part of its "Operation Dark Room." According to the report, authorities have taken 150TB of material, making it one of the largest seizures in Norwegian history.
"Operation Dark Room" originated with the FBI's crackdown of dark web site Playpen, although it is not clear how many of those 51 arrests were directly related to the US organization's tip-offs.
Motherboard found that the FBI's Playpen investigation also stretched to Australia, Colombia, Chile, Austria, Denmark, and Greece. There are also indications of related cases in Turkey and the UK.
Information regarding the FBI's hack investigations dovetails with new rules governing the FBI's use of remote hacking. These rules, which came about in April 2016 and are slated to come into effect in December 2016, stem from a controversial change to Rule 41 of the Federal Rules of Criminal Procedure.
Rule 41 regulates when and under what circumstances judges can issue warrants for searches and seizures. Under the old language, judges could approve warrants authorizing what the FBI calls a "network investigative technique" (NIT) — or, hacking — within their jurisdiction only. But under the new language, judges may now approve hacking operations that go beyond their local jurisdiction if the target's location is unknown or is part of a network under the control of criminals.
Comments are closed.