Flirt4Free, Diamond Pictures Seal Exclusive Deal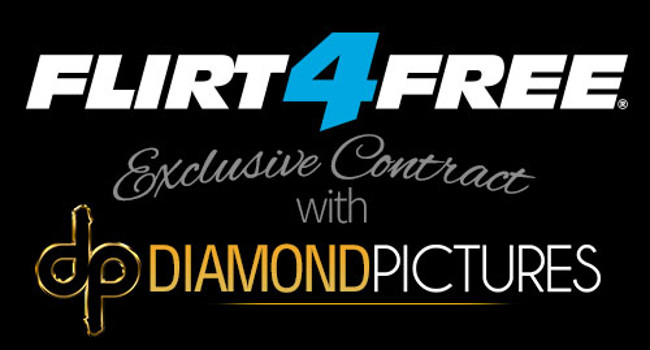 Diamond Pictures, a European studio featuring in-demand gay adult talent, has signed an exclusive broadcast deal with live-cam platform Flirt4Free. As part of the agreement, Diamond will receive its own channel on the Flirt4Free network and Diamond stars will be seen on-cam nowhere else.
"Our customers have had the privilege of watching numerous scheduled shows and cam sessions with Diamond Pictures models [over] the past few years," said Flirt4Free Director of Product Jamie Rodriguez. "We're excited that this next step in our relationship will give users more opportunities to enjoy the men of Diamond Pictures even further on Flirt4Free."
Diamond Pictures began filming in the mid-1990s, and this exclusivity contract with Flirt4Free represents a new step for the company in an industry that's constantly changing. According to director Csaba Borbely, the studio's success lies with its talent.
The guys are "real men ready to talk with real men," Borbely said. "They are not models or adult performers. They are very friendly."
The men of Diamond Pictures have been broadcasting on Flirt4Free since 2015, and many of them have developed thousands of fan-customers. According to Rodriguez, the Flirt4Free audience has grown attached to the Diamond Pictures men due to their muscular physiques and handsome faces.
"Camming is a very unique experience when a user can interact with someone they've seen in film," she said. "There's a warmth and realness that can only be found in an intimate cam show or with a live broadcast."
To learn more about Diamond Pictures and the adult actors who soon will appear exclusively on the Flirt4Free network, click here.
Affiliates interested in promoting the Flirt4Free network may apply here. Performers or studios interested in broadcasting on the Flirt4Free network may apply here.
Comments are closed.