Hidden Talents Announces Launch Of A Mestre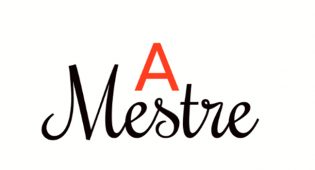 Luna Corazon C.E.O and founder of Hidden Talents Productions JDOO, officially announced the launch of A Mestre, a new content creator platform, last month in Cali -Colombia during LaLexpo, the most significant Latin America adult business expo. A Mestre is a website, where you can learn how to create relevant content smartly, on your social media, resulting on exposure and higher profits without tricks or favoritism—offering a new way for South Americans to finally share their culture, knowledge, creativity, and beauty to the world and receive a piece of this big pie that is the online business.
"Is the time that we the Latinos get the same or even higher acknowledgment for our contributions. We are always the last to be taken care of, but this ends now! We are equally great on the content we create online, as in any other part of the globe.," says Luna Corazon, Founder at A Mestre.
"In the world, the Latin "spark" is missing, vital, and cheerful. With A Mestre, this can change, making Latin culture spread and improve the lives of many people…", says Luka Skrinjiar, Regional HR at A Mestre
Features and benefits of A Mestre include:
Free Creator Registration
Free Coaching on Online Content Creation and Finances
Non-adult creators are more than welcome to join this community
A Mestre is already available for free for anyone interested in growing their following on social media, learn how to profit from it, and build a better life on their own, as an online entrepreneur. For more information on A Mestre, visit http://www.amestre.com.
About Hidden Talents Productions: Born to host and welcome Luna's Corazon, adult productions, and webcam studios such as FemBosses. Now counting with a team of 8 people, in 3 different countries, is the example of human perseverance and the need to continue growth and contribution.
Comments are closed.