It's Officially a Trend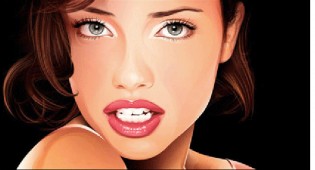 BARCELONA – What at one time would have been an unimpeachable excuse to run an ad or send a direct-mail piece to clients has become news embraced by trade publications worldwide.
Following the primrose path blazed by American firms including TrafficHaus, ExoClick on Tuesday announced it has signed an exclusive deal to represent the advertising inventory on PerfectGirls.net. Under the agreement, ExoClick will manage the site's web, mobile and iPad ad spots.
According to ExoClick's announcement:
PerfectGirls.net receives over one million daily visitors. The deal, which is effective immediately, makes the following spots available on the ExoClick network:

Web – pop-under, footer, NTV A, B & C

Mobile – header, middle, pop-under, text link, tabs bar

iPad – tabs bar

With top GEOs all in top-tier territories including U.S., Germany, France, UK and Canada.
"PerfectGirls is a premium-quality content site with an excellent range of well-placed spots ready to be monetised," said Benjamin Fonzé, ExoClick's founder and chief executive officer. "We did some initial testing, and the site converted really well. With mobile a key growth area in our business, we are very happy to be able to also offer the mobile and iPad versions of the site to our global network of advertisers."
For more information, visit ExoClick.com or contact an account representative.
Comments are closed.