LALexpo Awards Open Nomination Period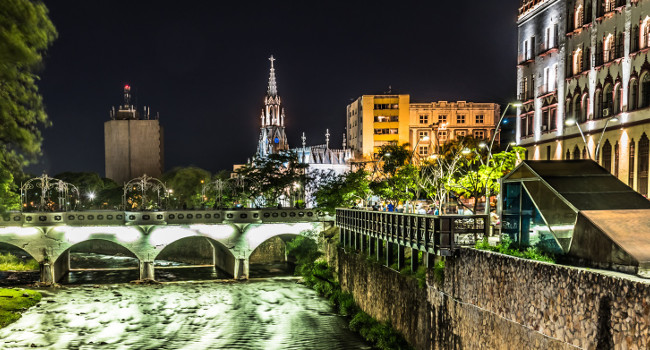 CALI, Colombia – The Latin America Adult Business Expo (LALexpo) has opened the nominating period for the 2018 LALexpo Awards. The awards ceremony will take place during the trade show, scheduled for Feb. 19-21, 2018.
Awarded Best Industry Event by Bucharest Summit, the Live Cam Awards and Ero Awards, LALexpo brings together representatives from all over the word. Organizers expect more tan 600 international attendees and more than 1,000 from Latin America. Attendees and exhibitors include models, studios, affiliate programs, webcam sites, and traffic networks.
To nominate an awards candidate, click here.
The 2019 LALexpo Awards categories are:
Billing Company
Overall Cam Site
European Cam Site
North American Cam Site
Tipping Cam Site
Private Cam Site
Emerging Cam Site
Best Cam Studio
Most Innovative Cam Studio
Most Professional Studio
Emerging Cam Studio
Best International Cam Studio
Best European Cam Studio
Romanian Cam Studio
Colombian Cam Studio
Colombian Emerging Studio
Colombian Cam Studio – Valle del Cauca
Colombian Cam Studio – Antioquia
Colombian Cam Studio – Medellin
Colombian Cam Studio – Eje cafetero
Colombian Cam Studio – Cundinamarca
Content Producer or Provider
Adult Content Site or Network
CMS Platform
Dating Company
Mobile Company
Traffic Company
Hosting Company
Industry Event
Alternative Payment Service
Tube Site
White Label Provider
Affiliate Program
Female Webcam Model
Male Webcam Model
Shemale Webcam Model
Couple Webcam Model
Latin Webcam Model
Ebony Webcam Model
Cam Model Tipping Cam Site
New Cam Model of The Year
Cam Model Private Cam Site
Cam or Solo Model Personal Site
Porn Star
Latin American Porn Star
Social Media Star
Webmaster
Webmaster Resource
Industry Representative
Innovative Adult Product of the year
Latam Toy supplier
Hall of Fame
Honorific Award
Diva Award
Best LGTB Cam Studio
Best Fetish Studio
Best Fetish Model
Best Training System
Organizers expect to publish a list of nominees Jan. 1; voting will begin immediately afterward.
The show will be headquartered at Hotel NH Cali Royal. Room rates start at U.S. $120 per night. To book reservations, click here.
Comments are closed.