LALexpo Perseveres Despite Local Politics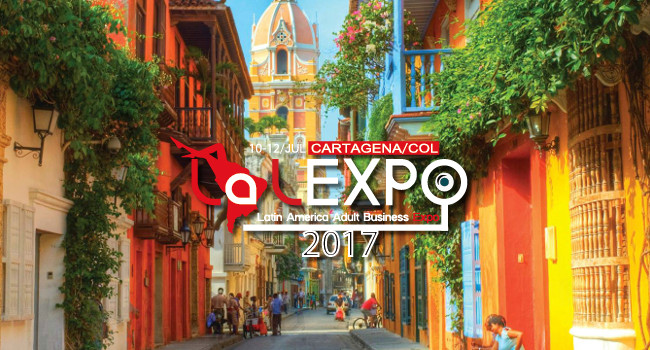 CARTAGENA, Colombia – The show, as they say, must go on. Despite an attempt by local officials to cancel the Latin-America adult confab LALexpo, the trade event will occur July 10-12 as planned.
According to show organizer Anthony "AJ" Rivera, Cartagena Mayor Manuel Vicente Duque attempted to cancel the show, apparently believing an adult industry event would reflect badly on the city's moral character. Subsequently, Duque was suspended from his office over "irregularities" having to do with local construction sites — not that alleged corruption reflects poorly on a city's moral character, mind you — and now the show is in the clear.
"LALexpo stands firm in the corralito de piedra awaiting its celebration," Rivera said. "The preparations are underway, and we already have the nominees for the second edition of the LALexpo Awards, which features Colombian webcam models and studios, international  camgirls and websites dedicated to webcam, traffic and internet marketing, as well as the best technology companies in the adult arena around the world."
The nominations may be viewed here. Voting may be accomplished here.
The second-annual awards ceremony will be hosted by Alejandra Omaña and Andy Wullmer. Omaña is a journalist, porn actress and author of the book Stories of a Frontier. Wullmer, who serves as chief executive officer for SexGoesMobile, has won multiple adult industry awards.
Rivera said he is especially excited about LALexpo's closing party, "Jasmin's Life in Red." Reggaeton artist Andy Rivera (no relation to the show organizer) will spin the tunes.
For more information about the trade show or to register to attend, visit LALexpo.com.
Comments are closed.