LALExpo to Return to Colombia in mid-July 2017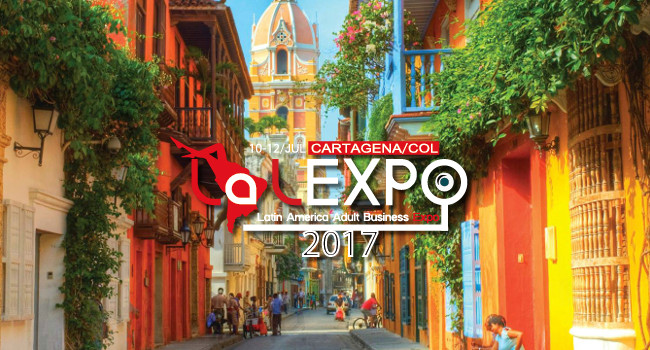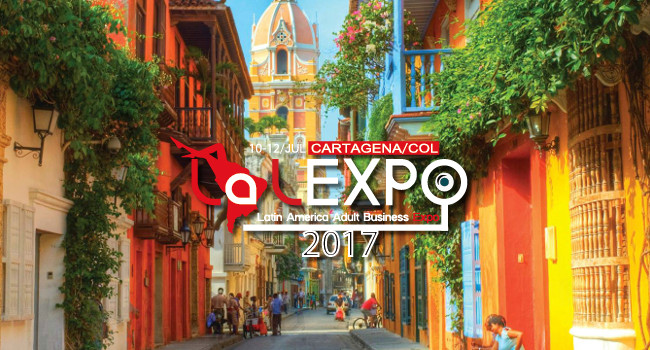 CARTAGENA, Colombia – The Latin America Adult Business Expo will host its third annual event July 10-12, 2017. Show organizers expect to welcome 1,800 attendees to a larger venue: the Cartagena de Indias Convention Center in the port city of Cartagena, Colombia.
"More than 900 people trekked to Colombia to attend the 2016 LALExpo, and we expect next year's numbers to double due to the new larger venue capacity," said AJ, one of the owners of the event. "We had to move to a larger venue to accommodate the increased number of attendees, thanks to our decision to expand the show to include the whole online adult industry. Since we expanded, we now attract attendees not just in live-cams, but also in mobile, traffic, billing, hosting, webmasters and more."
The convention center is a city landmark at the heart of Cartagena's historical downtown. The 215,000-square-foot facility overlooking the Caribbean coastline has served as the site for events including the Miss Colombia beauty pageant and the Summit of the Americas.
LALExpo's mix of workshops, seminars, parties and networking opportunities annually attract adult industry professionals from across Central and South America. AJ said many of the attendees do no attend traditional shows in the U.S. and Europe.
Through Dec. 31, registration is available at a 50-percent discount and sponsorships are discounted by 10 percent.
For more information, visit LALExpo.com or email info@lalexpo.com.
Comments are closed.