Luna V.Y.B.E.S brings awareness to Sexuality during and post Covid-19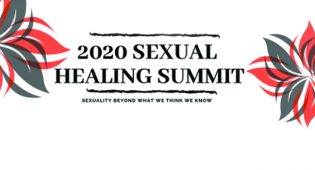 Hidden Talents Productions owned and created by former adult star Luna Corazon today announced the host of Sexual Healing Summit, as part of V.Y.B.E.S group. Sexual Healing Summit is an online meeting between worldwide experts on Sexuality, Health, Spirituality, and Social community representants. It offers a new way for people of all ages to comprehend the different aspects of their Sexuality individually and in society to benefit from it during times of chaos, such as the one we living now and after, to create better human relations within themselves and others.
"Our Sexuality is neglected by society, by the government, and we learn how to it by default, is not fair with our true selves and the others around us. "Luna Corazon, Founder of Hidden Talents Productions, Creator and Founder of Sexual Healing Summit.
Features and benefits of the Sexual Healing Summit include.
• Open discussion with Sexuality Experts • Safe and private space to communicate
• Free tools and exercises for self-improvements
• Sexual Healing Summit will be hosted online on the 9th and 10th of May 2020, with free submission.
For more information, visit Sexual Healing Summit.
Comments are closed.