ManyVids in Paris!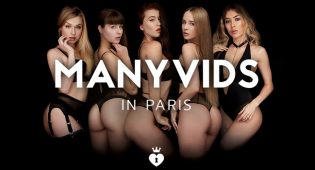 ManyVids is a global community of exciting, passionate, and sexy creatives, and MV loves that they're an international phenomenon! And because ManyVids have so many French and European MV Stars and Members—the MV Team was drawn to the City of Lights, Paris, France, for a chance to shoot some amazing French and European Stars!!!
Check out the vid they made (watch it on YouTube by clicking here) to celebrate the beauty of Paris and the beauty of these MV Stars: THEODORA, MishaCross, Kaisa Nord, LucyHeartVIP, and Luna Rival. You get a sneak peek of their opulent and sensual photoshoots as well as discovering what these awesome performers think of sex, love, and life and it all ties in with this legendary and romantic city. 
Comments are closed.