Meet Chaturbate at Bucharest Summit!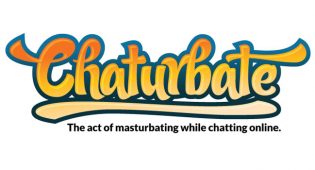 Cyberspace – Live cams have become the hottest business opportunity in the adult industry and are generating big profits for webcam models and studios globally. Cam sites attract fiercely loyal customers who return time after time to experience the unique appeal of a live, interactive experience.
When you visit Bucharest Summit this year, stop by and introduce yourself to Ramona at the Chaturbate booth! The best way to get to know the great things Chaturbate has to offer is by talking to those with actual experience broadcasting through our easy to use live-cam platform. From tips on channeling your social media traffic to your Chaturbate account, to how to make the most of Chaturbate's bounty of apps and bots, our three beautiful Broadcasters are ready to help you get into the lucrative live-stream webcam market.
So what's new and cool on Chaturbate that you should ask Ramona about? First, Chaturbate's Open Source Broadcasting option allows our Broadcasters to use all the great amenities of our platform while using their own cam software to give fans a more full featured experience!
Did you know that live camming allows you to offer more than just sex-only shows? Chaturbate is the top site for creative types to share their passions. Musicians, animators, comedians . . . all kinds of unique artistic talents are on display through Chaturbate cams. Join Chaturbate as a Broadcaster and share your own artistic spirit with people that share your love of music, poetry and other creative pursuits. OSB is a great way to get creative with your broadcasts! You can use the overlay feature setting to change the feel and look of your broadcasting location, add elements of animation to your broadcasts, or choose the best resolution for your fans to view your live performances in True HD.
Of course, another thing both our Broadcasters and fans love about OBS is the ability for your fans to change their view of your performance by tilting, zooming and rotating the camera to get an immersive view of their favorite Broadcaster—you! This recent innovation uses the PanCam option that Is available with PTZ cameras. PTZ stands for pan, tilt, zoom, and it allows a more natural feel to the Broadcaster's environment so fans can get in closer during their favorite moments.
Of course, Teledildonics are still one of the most exciting features on Chaturbate, giving fans and Broadcasters a more connected experience. Connecting with wireless Bluetooth sex toys by Lovense and OhMiBod, Broadcasters get a more intense vibrating feedback as tipping increases—and as the sensation intensifies, the more likely tipping is to increase.
Fans and Broadcasters love Chaturbate's high tech options for payment including token purchases via cryptocurrency like Bitcoin, or payouts from processors like Paxum. It's a win for Broadcasters as Chaturbate offers the largest payouts in the business, Daily Pay options for all our Broadcasters, and additional bonuses paid out for affiliates, referrals, and the largest tip totals. Chaturbate also makes it fun to make money with frequent contests and raffles for our Broadcasters.
The best thing about a robust and world-known platform like Chaturbate is you don't need to build your own website to get started with your cam business! Just sign up for a Broadcaster or studio account with Chaturbate and start making money with us today! Chaturbate allows you to get up and running quickly on the world's most popular free-cam platform.
t's time for you to start making money from the fastest-growing segment of the adult entertainment market, so visit https://chaturbate.com to get started today!
Comments are closed.