Mental Health Minister's Twitter Account Likes Porn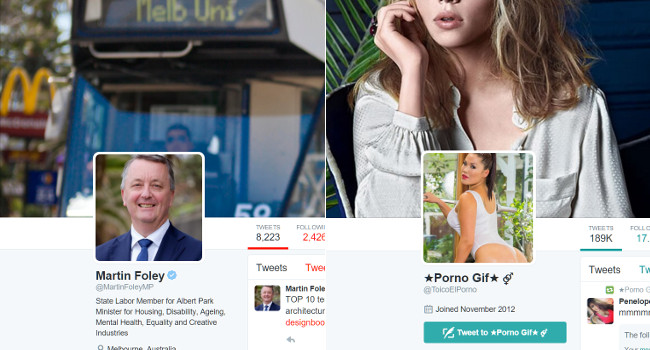 VICTORIA, Australia – Yet another politician has been embarrassed by someone's randy behavior on social media.
The Twitter account for Minister for Housing, Disability and Ageing, and Mental Health Martin Foley "liking" hardcore pornographic images on at least four occasions over the past year. The most recent image was tweeted by @ToicoElPorno. According to Australia's Herald Sun newspaper, the images included fellatio and anal sex.
Liking — also called "favoriting" — a tweet saves it in the user's account so he can visit the tweet again later.
Foley, a staunch supporter of LGBTQ rights, swears he would not engage in such behavior and didn't click the heart-shaped "like" icon. His account must have been hacked, he said.
"It was discovered today that my Twitter account had been hacked and that obscene material had been added to my 'Likes'," Foley said in an official statement. "This material was removed immediately, a process that took some moments due to complications from the hacking process. I apologise to any Twitter followers who were as offended as I was."
Comments are closed.