Models Earn 100% Bonus Credits at Flirt4Free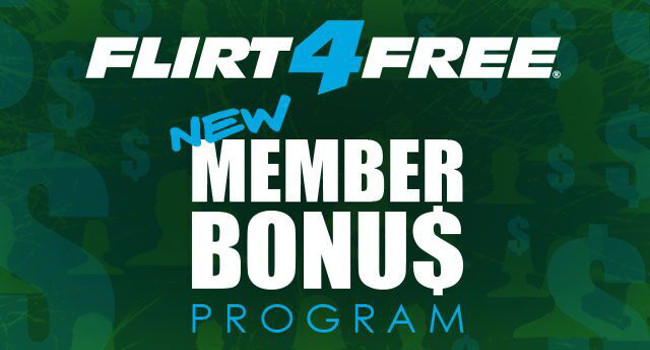 WESTLAKE VILLAGE, Calif. – Live-cam platform Flirt4Free recently unveiled "The Member Bonus Program," which rewards models for bringing new members to the site and for registering new members through their room.
All Flirt4Free models are automatically eligible for participation, giving them instant access to two new ways to earn extra revenue.
Models may earn money by attracting new members using a link bearing a custom referral code. For every new member who signs up using the link, the model receives a 100-percent bonus on the credits that member spends on the referring model.
The second revenue opportunity pays when models convince unregistered users to register while they're in the model's open-chat room. That earns the model a 5-percent bonus on the total amount the newly registered user spends on the model during the first 14 days after registration.
"Our new Member Bonus Program is all about big profits, ease of use and a great user experience," said Flirt4Free Director of Product Jamie Rodriguez. "We know models don't always have the time or resources to be a traditional affiliate but still can have the potential to earn from referring users. With this program, we're able to reward our broadcasters for their strong relationships and great brand stewardship.
"We're excited to see with our new program how much it can help contribute to our broadcasters' earnings," she added.
Flirt4Free's Member Bonus Program actively encourages models to bring in fans and keep their fans close, a community-mindedness that always has been a staple of the Flirt4Free brand.
Performers and studios interested in broadcasting on the Flirt4Free network may apply at Webcam4Money.com.
Follow the company on Twitter @Flirt4Free.
Comments are closed.