Muslim Search Engine Blocks 'Forbidden' Content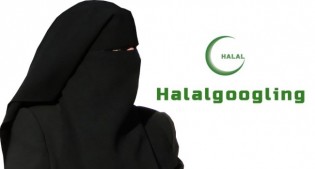 CYBERSPACE – A new search engine launched in July aims to block internet content defined as haram, or forbidden, by Islamic law. According to the developers, a special filtering system excludes sites that contain pornography, nudity, gay, lesbian, bisexual, gambling and anti-Islamic material, along with anything else prohibited in the Quran or the teachings of the prophet Mohammed.
The search engine, Halalgoogling.com, fetches search results from Google, Bing, Amazon and eBay before applying additional filters that check results against a proprietary website blacklist and haram keywords. In some cases, entire sites are expunged before passing search results along to the end-user; in other cases, only certain pages and links within websites are removed.
In Arabic, halal means "lawful" or "permissible." As a concept, the word refers to any object or action allowed under Islamic law. It is the opposite of haram.
"Everyone has the right to enjoy the possibilities that the internet offers, to learn or to use it for work, to share the fruits of scientific achievements, different literature, technical information, to trade products or offer different services, etc.," a mission statement on the search engine's website notes. "However, we [also] have the right to preserve our faith, our morals and the interest of our brothers and sisters worldwide. We are here to ensure that such content is not contrary to the principles of Islamic religion.
A statement announcing the search engine's debut added, "The idea to create Halalgoogling and related features is based in the existing technology that doesn't satisfy the needs of Muslims. Taking that into consideration and with 1.5 billion Muslims in the world all worrying about the type of content provided to their children and even themselves, the need for an Islam-aware search engine arose. Halalgoogling is designed to respect Muslim culture."
Despite their best efforts, however, the developers admit inappropriate search results may sneak in from time to time.
"The web contains millions of websites that need continually to be checked and filtered," the website notes before making a plea that users report haram material they stumble across in the search engine's results. "We apologize for any unintentional mistake that we might have made or could make in the future."
The developers, who have carefully obscured their identities and geographic location (much like adult website owners), said they plan to donate 10 percent of the search engine's profits to Muslim charities "to help the Muslim community and to protect the children that desperately need our help."
Comments are closed.