Oliver Crane Named as CEO of RUNative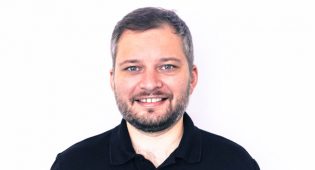 Oliver Crane has been appointed as Chief Executive Officer of self-service ad network for native advertising, RUNative. Crane, who has been growing RUNative for the past year as Director of Operations, is now overseeing the day-to-day management of the company.
Since it was founded in October 2017 by Geoffrey Bonnechère, RUNative has grown significantly and now boasts more than 14 staff members, spread out over 3 offices in Barcelona, Montreal and Limassol. He will remain at hand for strategies and ideas to the management of RUNative.
"Oliver has demonstrated he is more than capable to drive RUNative into continued growth and is the perfect choice for this position," said Geoffrey Bonnechère, co-founder and departing CEO of RUNative. "Since the launch of RUnative, Oliver has been very successful in establishing RUNative as a trusted source of native advertising for the industry. I know that RUNative is in good hands with Oliver."
Crane has a proven track record of building businesses from the ground up and considerable experience in driving growth and improving performance in all previous projects.
"I'm beyond excited to in this position to steer RUNative more firmly into the position of the industry-leading native network that it is," Crane said of his new title. "With a growing team of talented experts behind me, I know we will reach the next steps of RUNative's evolution soon. Our continued focus on technology, quality and expertise will guarantee a positive future for RUNative for years to come."
Remi, co-founder and partner of RUNative said of Crane's appointment, "Oliver has exceeded previous expectations of driving RUNative from its infancy into a prosperous future. Oliver's expertise and knowledge of the industry makes him the perfect fit for the CEO position to continue RUNative's success."
Biographical details
Oliver Crane is CEO at RUNative, a self-service ad network for native advertising, managing all teams across RUNative offices in Barcelona, Cyprus and Montreal.
Oliver is an online marketing expert and has gained extensive knowledge of all angles of the business throughout his career, from the affiliate industry to the online advertising industry.
His main focus is optimizing processes in a modern way, bringing fresh ideas into his projects and keep growing numbers through hard work with his teams and personal network of contacts.
About RUNative
RUNative is a self-service ad-network for native advertising, serving targeted ads through advanced bidding systems and offering OpenRTB for both publishers and advertisers.
For more information, visit RUNative.com, register here or send an email to advertising@runative.com
Comments are closed.