Go One-on-One with Jasmine Jae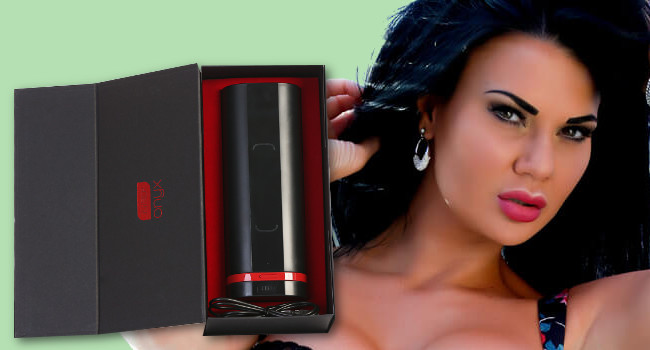 AMSTERDAM – Jasmine Jae fans now can "feel the love" in virtual interactions with the object of their desire thanks to a partnership between the British adult performer, Datoro Media and sex toy creator Kiiroo.
Kiiroo's Onyx masturbator mimic's Jae's actions as seen in interactive videos specially produced to sync with the smart-toy. Taken as a whole, the package simulates a one-on-one experience.
"I am ecstatic to be welcomed into the Kiiroo family with my very own personalized interactive package," Jae said. "I have been exploring a few options for my own line of adult toys, and Kiiroo stood out a mile with their unique smart Onyx masturbator.
"I know my fans enjoy my unique performances and talents in the videos they watch," she added. "I'm so excited that they will now be able to experience that for themselves."
Kiiroo Chief Executive Officer Toon Timmermans said Jae appeared in a demo video company representatives used to promote the toy during the 2016 Adult Entertainment Expo. Jae and the company while all of them were in one place at one time, and the resulting deal is a win-win.
"I am thrilled to add Jasmine Jae as our newest star to the virtual family," Timmermans said. "I am excited that we can collaborate with her to offer her fans a completely new experience."
Fans may purchase their own Jasmine Jae interactive porn experience online at FeelJasmineJae.com. The performer maintains a lively presence on Twitter and Instagram.
Comments are closed.