Parents 'Shocked' When Doll Makes Sex Sounds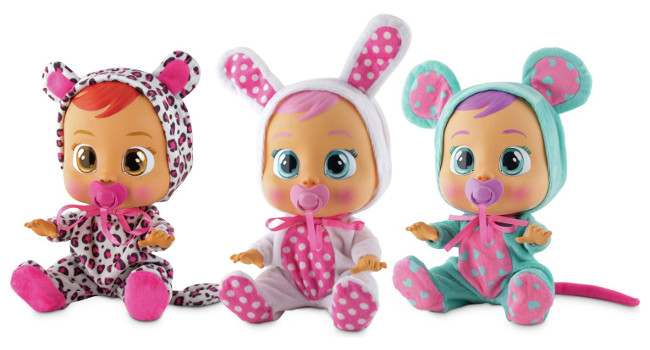 ABERDARE, Wales – A child's toy has prompted outcry in the U.K.
After seeing advertisements on television, Gail Turley's two-year-old daughter begged Santa to bring her a Cry Baby doll for Christmas. Though the popular dolls have been scarce, the mother of six found one on eBay and snapped it up.
"I put it on my shelf ready to wrap, but I thought I'd give it a try, to see if it needed batteries," Turley, 33, told Metro.co.uk.
According to Turley, the doll needed more than batteries. Instead of the "realistic baby noises" manufacturer Baby Wow promised, the doll sounded more like it was performing in a 1970s porn flick.
Turley said she was "shocked" and disappointed, but she couldn't give the toy to her child.
Other parents also have complained, posting comments on Amazon — where the dolls range in price from £25 to £33 — and other consumer reviews websites.
"It sounds like a dodgy porn star," one buyer wrote. "My daughter likes hers, but my hubby and I are rather freaked out."
One Amazon customer warned, "Pornographic voice not suitable for children. [The description] should read…not suitable for under 18s!"
Another wrote, "If a baby sounds like this doll does, I'd be very worried!"
Here's a video of the horny honey. Decide for yourself.
Comments are closed.