Phone Sex Keeps Irish Village Up at Night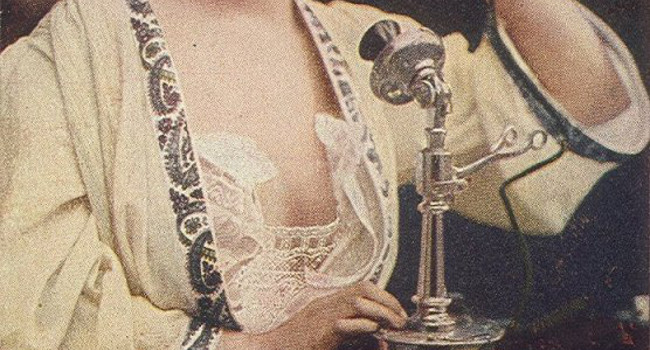 WESTPORT, Ireland – The tiny village of Westport is known primarily for two things: the nearby holy mountain Croagh Patrick and Botox, the majority of which is manufactured there.
Most recently, however, Westport has become known as "the town that couldn't sleep," thanks to Irishmen in such a hurry to chat with "hot chicks" that they neglected to dial phone numbers correctly.
The problem arose when British porn site Babestation acquired a block of telephone numbers beginning with 098 — the same prefix assigned to Westport. Babestation's phone-sex lines are located in England. To reach them from Ireland, one must dial the British international code first.
Many Irish callers neglected to dial the international code, so their middle-of-the-night calls connected with private residences in Westport.
The mistake might have been rectified quickly and easily save one complication: Though both Ireland and England are part of the U.K., each country employs its own regulator of pay-per-call services.
For several weeks, it appeared everyone in Westport would have to change their phone numbers in order to find relief. The very thought incensed residents, many of whom have had the same telephone number for decades. They demanded to know why they, not the erotic chat line operator, must fix the problem, in the process piquing the curiosity of the international press and drawing even more unwanted attention to the village.
Blissfully unaware of the situation until encountering the ruckus in the media earlier this week, Babestation took corrective action as quickly as it could.
According to a Babestation statement released Jan. 26, the company thought it had solved the problem 18 months ago.
In July 2015, new number ranges came into effect in the U.K. Unbeknownst to Babestation, some of the ranges allocated were similar to Irish domestic number ranges.
In August 2015, we were contacted by the Irish Broadcast Authority and notified that a resident in Westport had been receiving misdialed calls late at night which he thought might be meant for Babestation.
Changes were made, and that appeared to have solved the issue.
Evidently, the fix didn't stick. The company's statement also noted "recent issues have highlighted that the issue persisted elsewhere." Babestation said it would begin using new numbers right away.
By way of apology to the good people of Westport, the company sent three of its sexy young models to the village to soothe hard feelings and ensure residents understood the situation had been handled.
Comments are closed.