Pjur Collects Donations For Matenral Health Project In Laos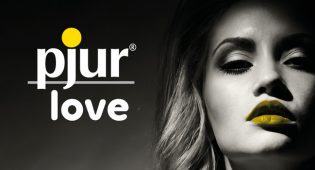 Every year, the pjur group donates money to an aid project in Laos. Maternal and infant mortality rates are high in Laos and the aid organization CARE is committed to improving the situation there. The "Maternal Health" project aims to improve medical care and promote the training of midwives. It also helps mothers take control of their own health, the health of their children and access to birth control. In the south of the country, the project is rapidly reducing malnutrition amongst children, supporting mothers and girls, reducing their workloads and enabling them to earn their own income.
Frederic Haupert, Director of CARE in Luxembourg, is delighted by the donation: "In 2017, the funds we received from pjur helped us reach more than 34,500 people in these impoverished regions. The Ministry of Foreign and European Affairs in Luxembourg increases every donation fivefold and so every single euro of this donation makes a huge difference!"
"We're thrilled that the money donated to CARE goes to those who need it most, the individuals suffering the greatest poverty in the world. The rights of young women and mothers in particular have to be championed the world over and we are happy to do our bit here. With this in mind, we would like to wish all of our partners and customers happy holidays and a great start to the new year," says Elisabeth Dahmen, Global PR & Communications Manager at pjur.
Anyone interested in supporting CARE can make a donation to the following account:
Name: Care in Luxembourg asbl
Payment reference: Maternal Health Laos
BIC: BGLLLULL
IBAN: LU26 0030 4764 7242 0000
You can find out more about pjur online.
Comments are closed.