pjur honoured to receive SIGN Award for fourth time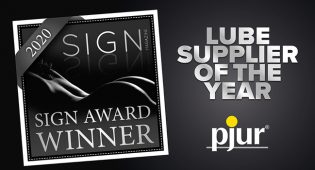 pjur has been awarded the SIGN Award for " Lube Supplier of the Year" for the fourth time. Due to Covid-19, the awards could not be awarded in person. Nevertheless, the joy to receive the award again after 2016, 2017 and 2018 was still great.
"The fact that we have received this award for the fourth time makes us really proud. Our focus on product quality and reliability pays off. This award proofs that we were able to prevail against the competition as "Lube Supplier of the Year" even in a difficult year," says Alexander Giebel, CEO & Founder of the pjur group. "Many thanks to SIGN for this award!"
Comments are closed.