pjur at Sex Expo New York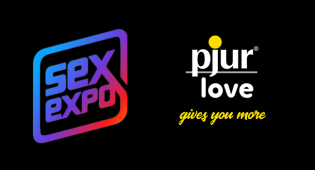 pjur will be presenting the pjur med line at this year's Sex Expo in New York! John Marinello, Senior SalesManager atpjur group North America, will be there to explain the products to the many end-customers and retailers who will visit the well-known show from September 22 to 23. "We are delighted to attend this show presenting our pjur med products as well as our global "pjur love gives you more" campaign. We will have a raffle each day and many other surprises for everyone who comes to our booth", says John Marinello.
Sex Expo is an upscale B2C event that puts a stylish touch on sexual wellness, anchored by workshops hosted by top "sexperts" and exhibition halls showcasing a curated mix of cutting-edge products and services. The event empowers its diverse attendee base to immerse themselves in all the benefits of a healthy sex life.
For more information about pjur, visit www.pjurlove.com.
Comments are closed.