Police Pursue Porn Pranksters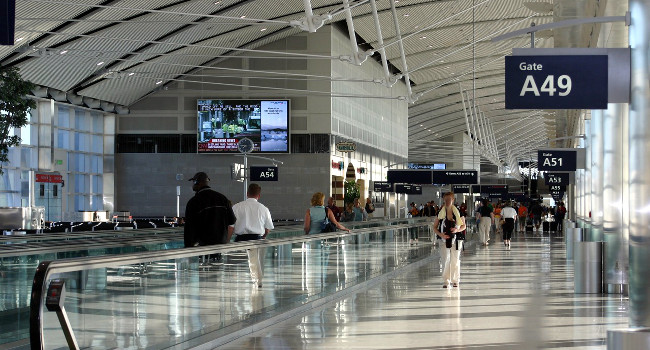 TAIPEI, Taiwan – Someone transmitted pornography over TV monitors in a passenger lounge at Taiwan's international airport, and the police are not at all pleased.
According to an aviation police spokesperson, the incident took place Monday night in lounge C8 at Taoyuan International Airport. The lounge typically shows Taiwanese movies on several large television screens, but that night an explicit porn video played instead.
Authorities believe a passenger or passengers accomplished the feat by transmitting the footage via a cellphone to the screens' Bluetooth receivers.
Although passengers in the terminal reportedly were unfazed by the adult content, a Facebook posting about the prank drew mixed reactions. Many Taiwanese commenters said the incident shamed the entire nation.
Police said they haven't ruled out a connection between the Facebook poster and the drive-by porn. So far no suspects are in custody.
Airport officials have turned off the external data-sharing functions on all TVs in the airport.
Comments are closed.