Popular Flagship Mobilizes, Adds Features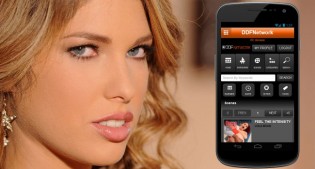 HUNGARY – DDF Network's flagship website is a popular destination for surfers seeking lovely European women engaged in all sorts of hardcore fantasies. Now, thanks to a recent upgrade that made the site compatible with all mobile devices, members may get their high-definition porn fixes on the go.
According to Marketing Manager Paul Acevedo, a fresh, responsive design makes it easy for mobile surfers to find what they seek among the network's 12-year archive of more than 12,000 exclusive videos.
"The mobile site now has nearly every functionality that the desktop site has, with the addition of mobile-friendly navigation and interactivity," he said. "Additionally, the mobile site has a 'categories' function, which is soon to be released on the desktop version, as well, to allow members to find their specific taste quickly.
"The layout is clean and sleek, and members of our desktop site or mobile site can login with their credentials on either platform," Acevedo continued. "The treatment will be applied to all sites in the DDF Network in the coming weeks, and new promotional tours will be offered in DDF Cash so that webmasters with mobile traffic can take full advantage of everything we offer."
The mobilized version of DDFNetwork.com may be accessed by clicking "Mobile Version" on the desktop site or visiting m.DDFNetwork.com.
DDF Cash pays $35 per sign-up or as much as 70-percent recurring revenue share. For more information, email Acevedo or Robin.
Comments are closed.