PornoRabatte Announces A Discount Partnership With AmaMedia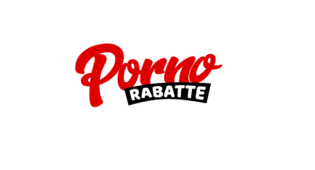 PornoRabatte, a German adult deals site just announced a Discount Partnership with AmaMedia. PornoRabatte will be the first one to offer special Discounts to its German-speaking users. While relatively new PornoRabatte established itself very quickly as the go to site for german speaking Deal getters. At the Moment PornoRabatte offers about 100 Discounted Membership and will add the entire Network of AmaMedia Sites within the next weeks. 
To provide its users with some of the best Discounts available the PornoRabatte Team signed another Deal with AmaMedia which owns and operates FuckYouCash. PornoRabatte is now able to provide better Prices to its users.

"PornoRabatte is sending quality users and therefore it was no problem for us to offer them a Discount. The lifetime value of the users they're sending to the network is above average and we are happy to offer their users a discount. By offering discounts we noticed that the retention increases and that the users usually stay for a few months longer than at the normal price point," says Adam K a spokesperson for AmaMedia.  FuckYouCash is well-known for releasing sites such as : Cum4k, Tiny4k and the infamous PornPros Network. Users of Porno Rabatte will be able to get access to all those sites for only $9.95 instead of the regular price of $29.95.

In addition to getting a discount to all the sites from FuckYouCash visitors of PornoRabatte can also get an in depth review of the site to get an idea what the pay site has to offer. Reviews detail the pros and cons off the sponsor sites and provide a bottom-line recommendation. The users can also comment on each site and provide valuable feedback. This feedback will be shared with the program owners to ensure the best user experience. 
With the new partnership PornoRabatte aims to enhance its user's experience by continuing to provide the best deals the Porno world has to offer. The users are off course free to avail of as many deals as they like. Furthermore PornoRabatte.com is open to more partnerships and interested Program owners can contact Sebastian to get added to the site. 
"The new deals with FuckYouCash are just the beginning and we will offer our users the best deals possible. If It has anything to do with porn it will be eventually added to the site," Sebastian said. 
About Porno Rabatte 
Our goal is to provide the best Deals to our User Base. All Sites listed are throughly tested And if you would like to offer a discount to our German-speaking user base then feel free to contact Sebastian from our Team.
Comments are closed.