POV Shooter Sells Personal Effects to Pay Model's Fee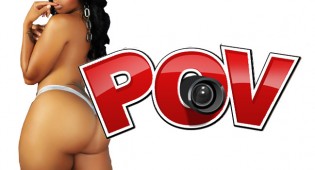 LONDON – Some guys will do anything for a hot piece of tail.
Just ask Monty, owner of the adult website MontysPOV.com. He says he went to extraordinary lengths to hire a specific model because members wanted to see her perform.
Of course, since the content on the site is shot POV style — meaning Monty serves as both shooter and male talent — he may not have been entirely dispassionate about the matter, either.
Sienna Day is the performer everyone reportedly craved. Like most other women in the adult biz, Day receives premium fees for anal performances…and that's exactly the performance Monty and the members of his site wanted to see.
Sadly, Monty was short on cash. So he did what any other red-blooded British male would do under the circumstances: sold personal belongings.
"I sold a few things I didn't really need and booked me that asshole for the soonest possible occasion," he said. "Sienna ticks all the boxes and is as hot as they come. She really got a good load brewing and got a real good face splattering to finish."
Evidently, you get what you pay for.
The result was a 40-minute anal scene plus ATM, rimming, and a facial.
Monty's POV offers an affiliate program paying a 50-percent recurring revenue share.
Comments are closed.