Quantox Lands in Lisbon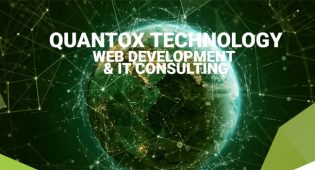 Belgrade, Serbia – March 2nd marks the first ever European Summit in beautiful Cascais, Portugal. Quantox is proud to be involved with the European Summit as a Gold Sponsor and is excited to attend as the schedule is jammed packed and the attendee list is exploding with the Who's Who of both the European and North American market.
The European Summit is Europe's leading B2B conference that continues to see attendance growth year after year there for assisting companies such as Quantox with a reliable foundation to continue to build strong business relationships while enabling potential for new introductions.
"Show coordinators Andreas and Walter are always so well organized and accommodating when it comes to sponsoring their events" states Quantox Founder Vuk. "Furthermore, The European Summit is a conference where there is never a dull moment hence our support as a Gold Sponsor."
Quantox's Vuk will be one of the highly educated panelists on the "Outsourcing Panel" which is being held on Saturday, March 3rd at 5pm in "Room 4" and invites you to come partake in this discussion that can provide solutions for all businesses regardless of size.
The European Summit kicks off on March 2nd until March 5th and has distributed their attendee list online acknowledging over 1000 registered participants at this time which is a collaboration of both affiliates and webmasters.
"Quantox Technology is an IT solutions provider offering an array of outsourcing solutions including but not limited too programming, development, customer support, design, marketing and much more!"
To meet with a Quantox representative during the European Summit drop an email to info@quantox.com or visit www.quantox.com to learn more about what solutions they can provide to your company's IT problems.
Comments are closed.