Rabenseifner to Head Biz Development for Ad Network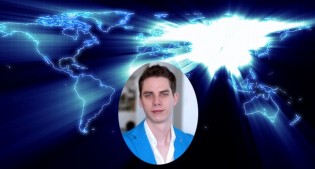 BARCELONA, Spain – Former DIMOCO sales manager Peter Rabenseifner has been named head of business development for adult online advertising network ExoClick. In his new position, Rabenseifner will focus on maintaining and improving relationships with current clients while generating new opportunities.
Rabenseifner began working with adult entertainment clients in January 2012, when he joined the staff at mobile payment company DIMOCO after eight years in the real estate business.
"I enjoyed working in the adult industry from the first moment," he said. "For me, it is the perfect way to mix professional business with pleasure."
ExoClick Chief Operating Officer Adrian Fonzé said he expects Rabenseifner's knowledge of the mobile sector to benefit ExoClick.
The company "has been growing very fast during the past years, and we are convinced that we are able to handle a lot more traffic for our clients," Fonzé said. "It is now time to organize and reinforce our team the best way possible. With his senior profile and professionalism, we consider Peter a perfect match for us."
Rabenseifner wasted no time in preparing to attend upcoming trade shows, he noted.
"I am very excited about my new job and the trust [founder and Chief Executive Officer] Benjamin [Fonzé] and Adrien put in me," Rabenseifner said. "Besides that, I had a very warm welcome here in Barcelona and am proud to be part of this innovative team."
Rabenseifner may be contacted at his new email address.
Comments are closed.