Reality Engine Wins DDF's 'Create an Ad' Contest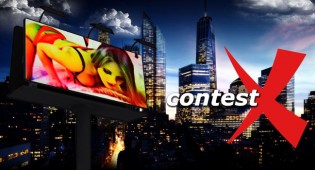 BUDAPEST, Hungary – A New York-based audio-visual artist, music video director and long-time fan has won DDF Network's Contest-X with a mainstream-like advertising creation called "Get Behind Me." Complete with an original soundtrack and a promotional slogan, Reality Engine's video presentation more than impressed the judges, who called it "avant-garde" and "enticing."
The winning entry and other top finishers may be viewed on DDF's official YouTube channel.
Kicked off in January, Contest-X asked DDF Network members and non-members to create an ad that was tame enough for mainstream but intriguing enough to attract adult entertainment fans. The competition was part of DDF's 15th anniversary celebration.
"It was time to try something different, and we figured a contest of this kind could really spur some interesting results," said DDF Marketing Director Paul Acevedo. "The results were quite impressive. We saw some very nice 'out of the box' advertisements."
Reality Engine won a one-week trip to Budapest and a visit to DDF Productions' studios. While there, he will have a chance to mingle with adult starlets, go behind the scenes and participate in the creation of a Contest-X video documentary.
Other winners will receive one-year complimentary memberships to DDF's flagship website, DDFNetwork.com.
Comments are closed.