Roald Riepen Moves to IMC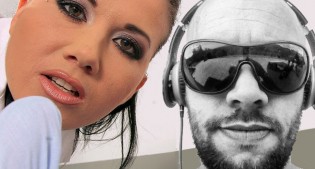 AMSTERDAM – Six weeks after announcing he had resigned an eight-year position as managing director of babe site FreeOnes, Roald Riepen has assumed a new position as marketing director for a division of a much older company.
Riepen took the marketing reins at affiliate program Payserve, a division of 35-year-old multimedia firm International Media Company BV. IMC was founded in 1996 as a division of Sansyl Holding, which has published men's magazines since 1968. The IMC division, which employs 25 people, describes itself as "one of the biggest players in the European adult market."
In his new role, Riepen will focus on new business and project management. The position is not his first adventure in marketing pay sites. Prior to joining FreeOnes, Riepen ran his own company as a designer and affiliate.
At Payserve, Riepen will represent a portfolio of more than 40 content sites in a variety of niches, in addition to white-label webcam operations. The affiliate program pays a 50-percent recurring revenue share.
"Payserve has a great reputation, with brands that are well-established but still have a high potential for the future," he said. "I have already started working on some interesting projects and love the challenge of working on the other side of traffic."
Riepen may be reached at his new email address or at roaldr on Skype.
Comments are closed.