Sept. 8: 50 Studios, Free Porn, One Day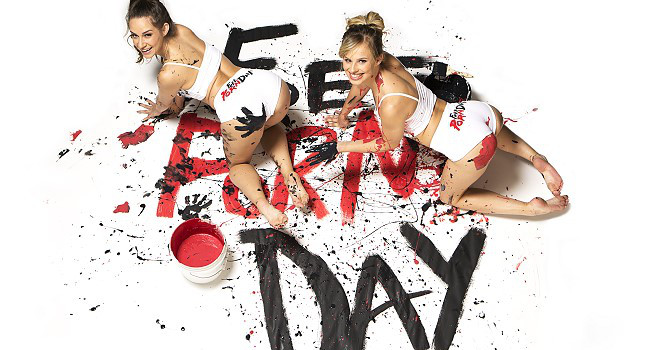 CYBERSPACE – More than 50 adult entertainment companies have come together to proclaim Sept. 8 #FreePornDay. For one day only, porn fans worldwide may access a slew full-length porn flix for free, with no strings attached.
At FreePornDay.com, consumers will find the list of participating sites by genre and popularity. They can get to the good stuff simply by clicking a link.
Isn't every day free porn day? Well, sort of. There's plenty of complimentary smut available online — some legally obtained and some pirated — but Free Porn Day is the first time a large group of adult content producers and providers have come together as one to give porn fans a taste of their wares. When the offerings of all participating sites are added together, consumers are able to access more than 1 million streaming videos comprising more than 30 million hours of content. The largest free porn site has only about 10 percent of that volume.
Plus, on Free Porn Day, fans will get the paid-members experience: full high-definition (including quite a bit 4K), accurate titles and descriptions, and photo galleries, among other premium features. Because some of the largest video-on-demand sites are participating, almost every porn DVD in the history of the universe will be available for streaming.
The downside? Free Porn Day is only 24 hours long, so even the most committed fan will have to choose wisely.
The porn extravaganza was organized by a group of adult entertainment companies including Evil Angel, Vivid, Met-Art and Kink. The available content spans all genres and tastes, from vanilla boy-girl sex to gay, transsexual, bondage and everything in between.
Comments are closed.