Sex.com Joins External Ad Network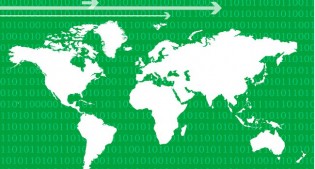 BARCELONA – Adult pinboard Sex.com has signed an agreement under which advertising network ExoClick will manage Sex.com's inventory of on-site ad spots.
Through its proprietary ad-serving technology, ExoClick allows advertisers to create campaigns, target specific niches, run behavioral retargeting, manage statistics and track return on investment in real time. The network claims to serve more than 85 billion ad impressions per month, including 15 billion mobile impressions.
"Through our premium marketplace, advertisers get detailed information about Sex.com such as the volume of traffic and the top [price per thousand impressions] paid on each ad spot," said ExoClick Chief Business Development Officer Geoffrey Bonnechère. "[Advertisers] can create specific campaigns, split-test their marketing and manage everything on their own. The simplicity of our platform, along with a large pool of advertisers, helps us to cover most of our inventory to generate higher revenues for our publishers.
"We're very happy to be working with Sex.com, a world-famous brand and a growing website with great traffic," he added. "We share the same vision of the industry and have agreed on a very stable and transparent partnership to manage the growing inventory of Sex.com over the long run. We know this traffic well, as we've been working with Sex.com for several months now, and it was a logical move to extend our services and create a closer partnership."
For more information about ExoClick, visit ExoClick.com.
Comments are closed.