SmuttyFlix.com – Severe Sex Films came to SmuttyFlix to rock things up!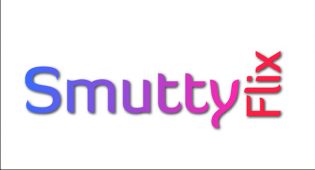 SmuttyFlix – Severe Sex Films came to SmuttyFlix to rock things up!
Smutty Network is proud to announce that Severe Sex Films will debut today on their streaming platform, SmuttyFlix.  The company is a BDSM, fetish and niche powerhouse and an AVN, XBIZ and AltPorn Award winner, along with being nominated by TEA, XRCO and many others.
"Severe will bring the niche and fetish vibe to SmuttyFlix," stated Mike Pinto, CEO of Smutty Network.  "They will add genres like BDSM, cuckold and pegging, as well as providing much needed instructional material to viewers with their Kink School series.  With Severe's high quality content and superior production values, SmuttyFlix will embrace a new segment and new niches, improving our offerings to our ever-growing subscriber base."
"We are always happy to find a high-quality outlet for our content, so are delighted to join SmuttyFlix," declared Severe Sex Films co-owner Dee Severe. "We are particularly excited about their strong presence in Europe, which has always been a great market for us."
"The team at Smutty has been fantastic to work with," noted Severe co-owner Jimmy Broadway. "They really care about their viewers and their content providers and are really putting in the work to make the best possible experience for both."
With Severe's "Kink School" instructional series in SmuttyFlix' Adult Area, the company's top titles in the Porn and Gender Fluid areas, and a steady weekly release of content, Severe's presence will surely be one of the most appreciated throughout SmuttyFlix.
Comments are closed.